Running a small business is hard enough. Busy business owners certainly wear many hats– and marketing is just one of these many job roles.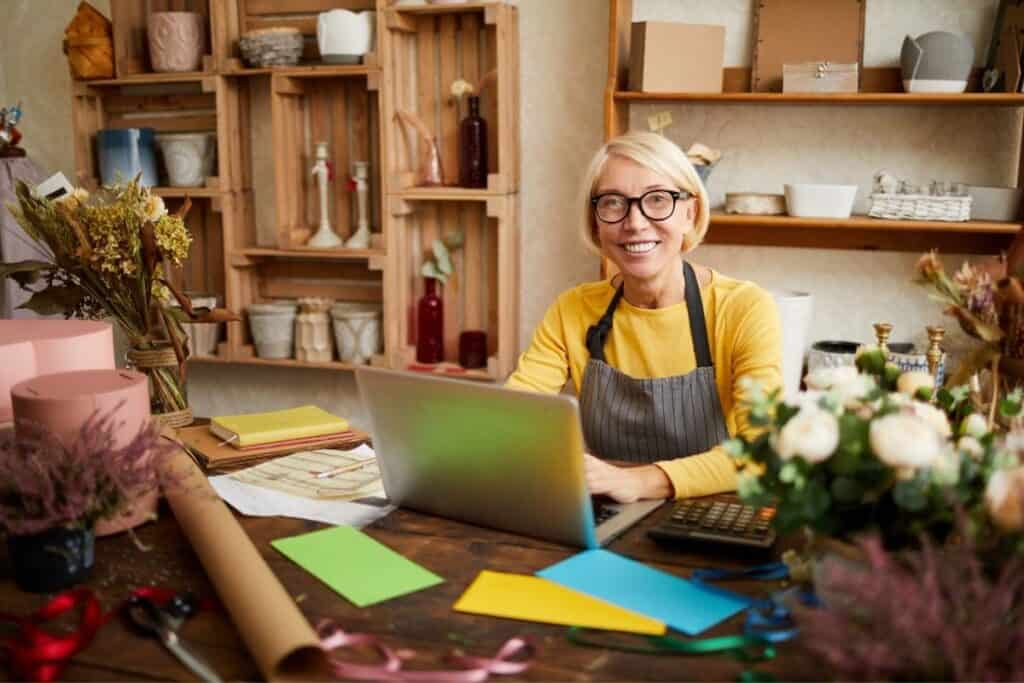 When we talk about marketing for beginners, we try to focus on the easiest to understand, yet most bang-for-your-buck effective action items that you can do even if you know nothing about marketing in the first place.
Small business marketing and business growth certainly go hand-in-hand. But it can be easy to get overwhelmed, especially with all the marketing advice available online from a hundred different sources.
If you'd like a more holistic understanding of how marketing ties into the larger business strategy, check out our extensive guide on marketing basics and strategy.
What concrete steps can you take to promote your small business while attending to your day-to-day operations?
1. Get Your Branding in Order
I've seen way too many small businesses not taking their branding seriously.
What do I mean by that?
Perhaps it might be because they're starting small, and they might be thinking it's just a small operation to monetize a hobby or a trend. Or maybe it's because they just want to jump right into building the business or making money right away.
We can get into a deeper dive of branding some other time, but suffice it to say that nailing down your brand as early as now will help you immensely down the road. You might be just starting out or maybe you're finally getting some traction– always remember that branding differentiates you from all the other players in your space, and is very likely the reason why your customers choose to do business with you than anybody else.
When you start a small business venture, of course, you have every intention of making it succeed. So treat your brand seriously right from the start, and get your branding done right. Here's what you'll need, for starters
Nail down your mission and your vision, as well as your philosophies, your values, and/or core principles. In short, you're defining what your business is all about, as well as clarifying what you are not.
Design a proper logo for your business, as well as a tagline or slogan.
Get your branding details– your color palette, your choice of fonts, your brand voice, and brand story– all figured out.
Get a business-appropriate domain name for your new business (so your website and email addresses sport your new brand).
Snap up your social media pages (ideally with the same name or a close variation of your new brand).
2. Come Up With a Solid Marketing Plan
With limited resources– time, manpower, budget, and knowledge– you need to be very judicious about what you do in terms of actual marketing.

Hence, the marketing plan. The marketing plan defines your overall marketing strategy and all the activities you've decided to devote your limited resources to.
A marketing plan brings into play a good bit of market research, some brand preferences, even some calculated guesswork. The bottom line is: you certainly can't cater to everybody, nor can you hit every conceivable marketing channel there is.
Your marketing plan:
Defines your market. So you don't waste time selling to folks who aren't your market.
Defines your goals as a business. Yes, you want to drive sales. But there are likely a lot of other metrics you have in mind (such as building up your email list or website traffic) or landmarks you want to achieve (such as landing X number of clients each month or achieving an average price per ticket).
Identifies key market segments: it just makes sense to probably focus on a segment or two to limit your marketing activities. This also means identifying buyer personas, so you have a better understanding of your customers' demographics, psychographics, preferences, media habits, buying habits, and other details.
Lays out your target audience's buyer's journey: upon realizing their need for your products/services, how do they now research and find out about your brand, and how do they finally purchase from you? (And keep coming back?)
Specifies the various channels that will allow you to reach your target audience (or market segment) as effectively as possible, and what sort of content or activities you need for each of these channels.
The point is: you're not going in blind when you do your marketing. You know exactly who you're selling to, which pain points you're out to solve for them (via your products and services), you know how and where to find them, and finally how to get them to make that transaction with you.
3. Create Some Marketing Collaterals
Alright. You have your branding in place. You have a marketing plan. Now let's go get some marketing collaterals.
Marketing collateral is any media material used to promote your company's products or services. This includes everything from print materials like posters and letterheads, to digital media (such as ebooks and e-zines) and even promotional materials and branded merchandise for giving away.
Consider getting a starter corporate branding package— just the stuff you need for now: business cards, for sure. But depending on your more immediate needs, you might need signages, packaging, brochures, office stationery, or perhaps even some t-shirts for uniforms or wraparound stickers for your car.
4. Create a Business Website
Can you get away with using a free website builder such as AiDA, Jimdo, Mozello, Webflow, Webnode, Weebly, Wix, or WordPress.com?
Yes, absolutely. In fact, the reason why the above website builder options have been so popular is because of more entrepreneurs and business owners creating either a website, a business blog or an online store. Being able to build and maintain a website with minimal coding or tech know-how is without a doubt, important for many.
However, as your business grows, so too will your website needs (in terms of bandwidth, functionality, or other further customization). So for me, personally, I always go for a self-hosted WordPress setup for my own business websites or sites that I manage for various clients. (Not to be confused with WordPress.com, mind you!)
Bottom line: think of your website as the most important extension of your business online— it works 24/7, it will serve as the launchpad for any and all of your marketing efforts, and it can grow to serve a number of different functions as your business grows as well.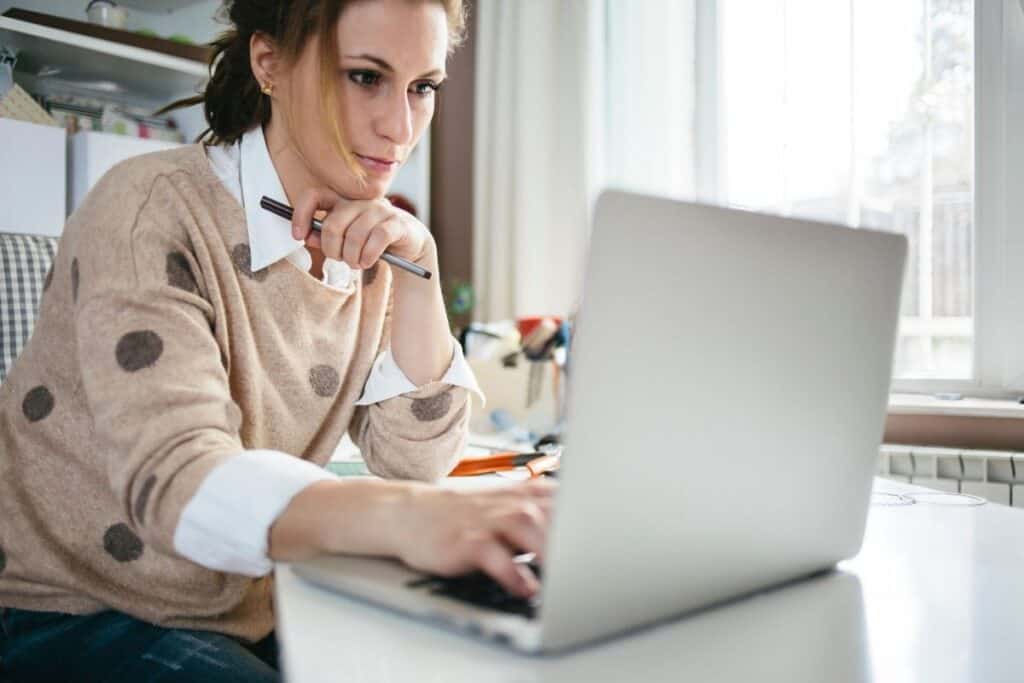 5. Think About Your Presence on Search Engines
Once you have a good bank of content going on, you can then focus on search engine marketing. That is, beefing up your visibility on search engines via:
Natural, organic means – this is where SEO (or search engine optimization) comes into play.
Or via paid advertising – this is where your PPC (or pay-per-click efforts), whether on Google or some other search engine, come into play.
(We'll tackle online ads/PPC efforts further below.)
Taxing and tedious, SEO can give you excellent long-term (even passive) gains. Your well-written, thoroughly helpful, and comprehensive pieces of content can continue to bring in leads months or even years after you've written these.

But it does take time. This is why a lot of more savvy marketers design their site and content specifically with SEO in mind from the very beginning– so they can reap the benefits of good SEO sooner than later.
Remember: SEO has gone beyond mere keyword play these days. The rules of SEO always change, but one thing remains constant: genuinely helpful, comprehensive, and market-relevant content always wins.
6. Create Your Social Media Pages
Without a shadow of a doubt, your customers are already online on some social media channel. So wherever your target market is hanging out, it makes sense to have a presence on some of these social networks as well.
Take note: with all the many social media networks out there, you can't possibly build and maintain a page for your business on each and every one of them. So you really have to think about which two or three you should be focusing on.
In all likelihood, you will have a brand presence on Facebook, only because it's still by far, the most popular social media channel there is.
If you have B2B clients, you will definitely want to have a presence on LinkedIn.
If your products and services rely much on wowwing new clients with visuals, you have Instagram and Pinterest.
YouTube is great for many reasons, but only when you're starting to build your video content. You might not have this at the start, but you'll eventually want to extend your online presence here as well.
Google My Business is important if you want to rank well locally on search.
Note that your branding and your marketing plan come into play here: with your branding, you are able to come up with consistent, cohesive, market-relevant content, and with your marketing plan, you are able to maximize the impact of your campaigns among your target audience.
Other tips with regards to social media marketing:
Put up a suitable business page for your brand, as opposed to using your personal social media pages. Business pages have a lot more useful functionalities to help you promote your brand and learn more about your market– stuff you can't do with a personal page.
For now, free is good. But eventually, as your business grows, you will want to start investing in paid social ads. Organic reach is now (and continues to be) at an all-time low, so if you really want to reach folks out on social, paid ads is the best way to do so.
For me, however, the holy grail of it all is to be able to establish an active community online. You're not going to be able to do this overnight. It will definitely be a long-term endeavor. But when you pull it off, having a following online is one of the best things you can do to promote your business.
7. Crank Out Content Your Audience Would Love
Your website and social media are just the beginning. The more ways you can make your content available to your target market, the better. And this is where content marketing comes in.
In the old days, big retailers had catalogs printed and sent out for you to browse. Even today, many businesses still use brochures and newsletters to talk about their products and services.
Of course, these days, you now have even more options to educate your customers about your company and your various offers. Your website certainly should serve this purpose, as would your brand's social media pages. Beyond these and your brochures or sales kits you send out to clients, other forms of content marketing may include:
Blog posts and articles
Email marketing campaigns
Photo galleries
Branded images (as visual aids), charts, graphs, and infographics
Podcasts
Video content
Ebooks
Reports, case studies, and whitepapers
Presentations and slideshows
Press releases
Advertising- both online and on traditional mass media platforms
Direct mail
Giveaways, prizes, and promotions
Mobile apps, software, and other similar services
On-ground events, such as meetups, networking events, and more
Trade shows, conferences, and seminars
Virtual events, webinars, and online roundtable discussions
And so much more
Again, the key here is to figure out just a few that you could focus on at the moment, and get the maximum returns from it as you build your brand, gain some traction, and showcase your expertise within the industry. Then scale up your content marketing efforts accordingly.
8. Create a Special Promotional Offer
Speaking of awesome content, one of the best things you can create for your audience is a compelling promotional offer. Almost like making an offer your target market can't refuse (just a lot more non-threatening!).
Promotional offers are an awesome way to somehow convince your leads to give your products and services a try. Of course, this is all in the hopes of getting more repeat business. Or as an opportunity to upsell or cross-sell. Or getting them to share some information with you– like contact details or answers to a questionnaire.
Remember that you're not creating a promotional offer just for the heck of it. You must have a specific goal in mind; some specific action you want your leads to take. This means creating a special promo takes quite a bit of creativity. Combined with what you know about your target audience, you should be able to put together some pretty compelling market-relevant offers.
Examples of promotional offers may include:
Free 30-minute consultations (if they call a particular number).
A bundle of products or services (that come out significantly discounted).
A downloadable guide or resource in exchange of an email address (for your monthly newsletters).
A limited-time-only discount via a special coupon.
A free giveaway for the first (X) number of customers.
A loyalty card where customers can get something for free after (X) number of purchases.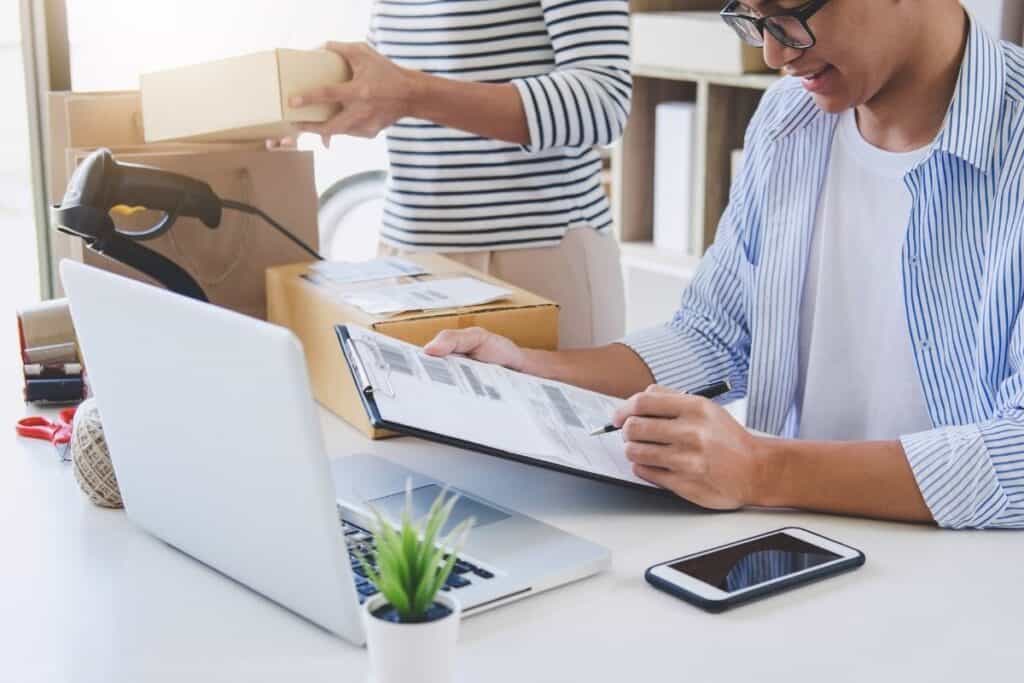 9. Keep Collecting Emails
Why collect email addresses? Email remains one of the most effective methods at your disposal when it comes to marketing your small business.
Sure there are tons of spammy email– that's email marketing done the wrong way! What about those emails that really spoke to you, those that actually had something awesome to offer, those that made you click that button to check out that special promotion? That's email marketing done the right way.
Having a bank of email addresses means you now have a pool of leads to dip into and sell directly to. And there's quite a number of ways to build your email list:
You can get them from folks inquiring about your products and services
You can get them from actual customers
You can get them from curious visitors checking out your website
You can get them from people interacting with you on social media
You might have collected business cards from a networking event or a conference
You might have run an online ad campaign with that goal in mind
Remember: the key is to have a clean list— make sure these are people who actually WANT to receive email updates and promotional offers from you. You can segment your list and have different offers for different types of customers or leads. Coupled with a good CRM or email delivery service, you can also personalize your emails better for maximum effect.
10. Run Some Online Ads
As far as PPC goes, this is something you should certainly consider when your business has gained a bit more traction and your sales process is ready to take on a new influx of customers. Yes, you can run ads on Google's various ad networks, but don't forget that you can also consider other search engines such as the Bing (and Yahoo!) Network, YouTube, and Amazon, among others.
Remember, pay-per-click advertising can really eat into your marketing budget. So make sure you always measure effectiveness and keep making adjustments to give you the best returns on your advertising investments. It's not a fire-and-forget endeavor; always keep an eye on your spending and always keep evaluating your campaigns so you know you're making gains (in terms of leads and bringing in new business) instead of just burning cash.
11. Network (and Partner) with Other Vendors in Your Space
Don't forget that your business also exists in the real world. Marketing yourself online is just part of your bigger bag of marketing tricks. There's so much you can do offline as well to promote your brand and business.
For instance, you can go right ahead and collaborate with other like-minded vendors within your space. You can promote each other's products and services, package them together, or run a joint marketing campaign for a limited time.
Besides the obvious benefits of joining forces, this also introduces your brand to an entirely new set of leads (in the same way you'll be helping open doors for your new partner.)
Remember, not all of your fellow vendors have a similar win-win mentality. So make sure you partner up with those whose goals align properly with yours.
Again, creativity is key. And two heads are better than one.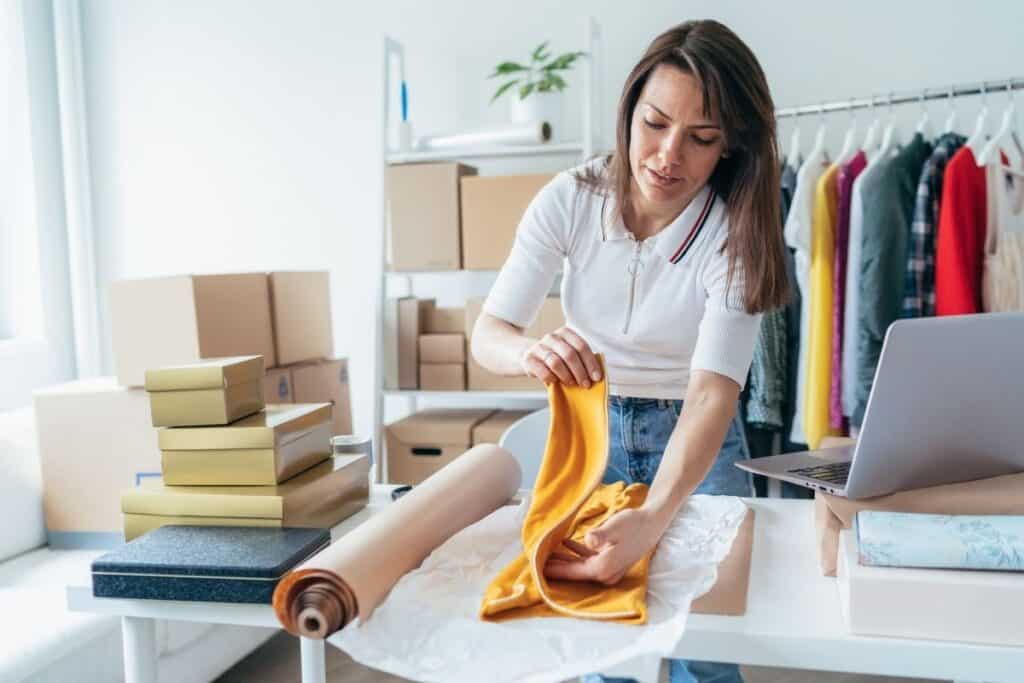 12. Sponsor or Host Local Events
Another awesome way to promote your company while generating a lot of community goodwill is by participating in local neighborhood events or other similar events within your space.
There are all kinds of local events, but almost all of them will appreciate a sponsorship of sorts. A cash sponsorship is certainly welcome, but others will gladly accept goods in kind (like food if you're a restaurant or T-shirts if you're in the garments business). Media sponsorships might work as well if the event needs a bit of media coverage and you'd be able to provide that.
Maximizing your participation in these events is key. Are you able to do a special promotional gimmick (such as a giveaway) for folks at the event? Perhaps a bit of product sampling? Or free 15-minute consultations? Maybe a special discount or a swag bag if they can show you a photo taken at the event with a special hashtag?
Of course, that's assuming there will be enough of your target audience present at the event. Coming up with creative ways to promote your business is certainly the name of the game!
13. Position Yourself as an Expert
Now that you have the foundations of a solid marketing effort, it's time to build your brand even further. By positioning yourself as an expert, as a trusted authority within your space, you now differentiate yourself even further from your competitors.
In fact, you may have already planted the seeds with SEO (see #5) and your content marketing (see #7). So let's go right ahead and take things a step further: using your vast experience and knowledge within your industry or space, you might want to:
Write a useful guide in the form of an ebook
Share your experiences by way of a case study or industry report
Take on customers' usual questions via a blog, a podcast, or a Youtube channel
Host a webinar addressing a hot topic within your industry
And so on.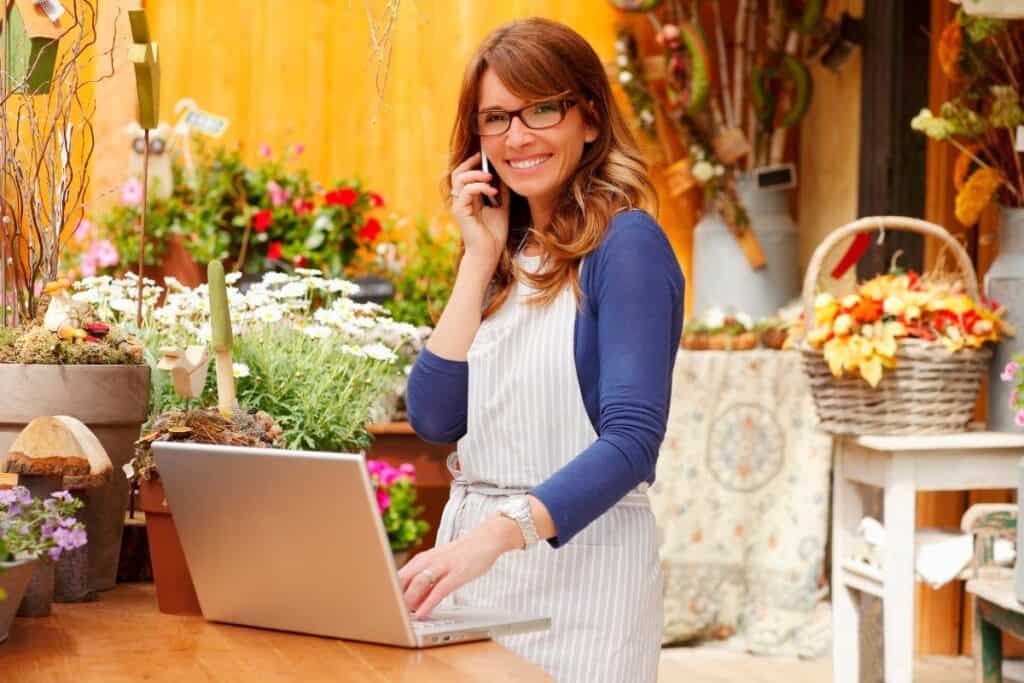 14. Get Some Media Coverage
Finally, you may want to be so awesome or do something so extraordinary that you actually become newsworthy.
That's one route. Here's another: all sorts of blogs, podcasts, YouTube channels, radio programs, online magazines, local publications, and even TV programs are looking for stories to tell every time. Sure, you could have a ready story to share. Or you could go out there and start pitching your story.
Getting media coverage is actually an exercise in public relations— an excellent way to promote your business in the mid-term (while you're waiting to reap the rewards of your SEO efforts, perhaps).
With the extra boost in visibility, that can translate to more people checking you out online. Which means more leads to nurture and convert.
I'll even go as far as saying that a good mix of PPC, PR, and SEO into your overall marketing plan is a great way to draw in traffic– steadily and sustainably.
A Final Word on Marketing Your Small Business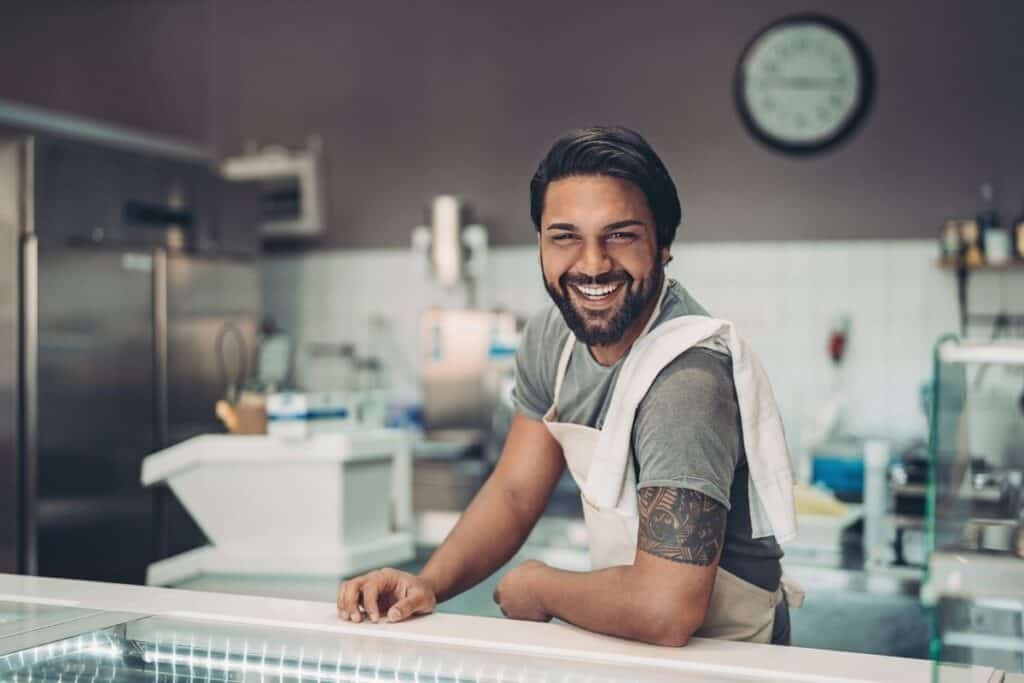 There you have it: 14 action items that'll take you from small business marketing zero to all-around hero.
The important thing is to just get started. While it's nice to really go down through this list number by number, it's perfectly fine to do things out of order.
Once you get things going, it should be a relatively simple matter to do a bit of course-correcting or some strategy adjustment.
But at least you have a plan. And you did get the ball rolling. That's really the best any busy business owner can do as far as marketing is concerned.