Any small business owner or marketing manager that today's marketing entails a ton of mostly tedious and repetitive work. Fortunately, however, there's a good number of marketing tools and online services that can be employed to make the job so much easier.
Here's a list of available software, WordPress plugins, online platforms, and other services that can help with your small business marketing. This massive list of tools we put together covers many aspects of marketing a small business including:
Analytics and Reporting
Audio/Video Production
Content Marketing
Email and Outreach
Graphics and Design
Online Learning
Productivity
Search Engine Optimization
Social Media Management
So without further ado, let's get right to it:
ECommerce
AMZ Tracker: https://www.amztracker.com/
AMZ Tracker is a pro-level software solution designed specifically for Amazon merchants, allowing for optimizing and monitoring product pages (i.e. for high-res images, positive reviews, etc.), track rankings, and manage growth.
Online Learning
Linkedin Learning. Formerly Lynda.com, Linkedin Learning is the official online learning platform of Linkedin. It covers many courses in small business marketing, digital marketing, branding, and others to jumpstart your career or entrepreneurial endeavors.
Search Engine Optimization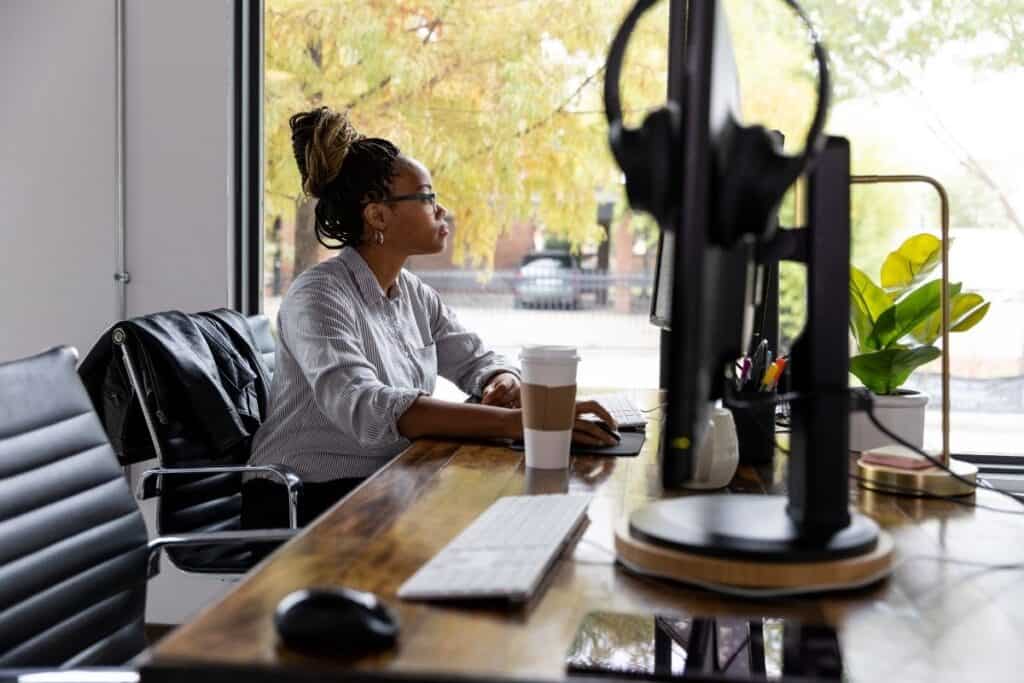 All-in-One SEO Suites
WebCEO:https://www.webceo.com/
WebCEO is a premium SEO platform that's actually a suite of digital marketing tools including keyword research, rank tracking, technical SEO, and mobile optimization. The "SEO Tools for Beginners" package even comes with a DIY SEO Guide with step-by-step action items to help improve their site's SEO.
Backlink Analysis
A good backlink analysis gives you a great deal of insight on not just your own site, but those of your competitors as well.
Content Optimization
Optimizing your content for search helps you rank better, and SEO tools under this category help you nail down important on-page optimization details from readability scores to proper tagging, article length, the inclusion of both outbound and internal links, among others.
Keyword Research
The core of every successful SEO campaign is keyword research, and there are dozens of great tools in this category alone.
These tools help you in determining keywords easier to rank for, or drawing up a list of suitable LSI (latent semantic indexing) keywords to consider including into your content or figuring out new ideas based on what users are actually looking for online.
Link Building
The ability to earn high-quality backlinks is extremely valuable among SEO practitioners. While it's true you can rank a website without putting any resources into link-building, those that do take the effort in doing so are well-rewarded in the long run.
A good backlink profile is what separates the very best websites from just about everybody else. Backlinks equate to votes of confidence and acknowledgments of expertise and authority, and this is exactly what Google looks for in a trustworthy website.
Link Building tools essentially help you save time scouring the internet for authorities and influencers within your space, so you can figure out right away who to reach out to.
Rmoov: https://www.rmoov.com/index.php
Rmoov is not only one of the best link removal tools available online, but it also has a good number of useful features like pulling contact information for a given website, and auto-generated templates for removing spammy links.
Siege Media Embed Code Generator: https://www.siegemedia.com/embed-code-generator
Got an infographic? Run it through Siege Media's free embed code generator so you can specify dimensions, image alt tag info, and other necessary info before handing it out for outreach. Works on video too!
Local SEO
Rank Tracking
It's one thing to know which keywords you're going after, and it's another to know which keywords you're actually ranking for. Rank tracking SEO tools monitor your keywords' positions on Google, oftentimes able to track multiple keywords and phrases and what sort of progress you're making over time.
Wincher: https://www.wincher.com/
Wincher is an excellent value-for-money rank tracking tool, giving you access to 100 tracked keywords per domain, daily updates, PDF reporting, and email alerts.
Technical SEO
The most hardcore of all aspects of search engine optimization is probably technical SEO, as you really need to get down and dirty and tinker around with your site's architecture, code, hosting, settings, domain and hosting configurations, and so forth.
Normally, these would be very intimidating for non-technical folk, but thanks to these technical SEO tools, various tasks involving mobile optimization, site speed, site security, crawl error fixing, image optimization, and other site performance issues can be more easily addressed.
Video SEO
One of the more exciting new categories we're seeing some growth in is Video SEO. We all know that video is a big deal, particularly moving forward as more brands are making the shift towards video content creation on social platforms including Instagram's IGTV, Twitch, Twitter, and YouTube.