Setting up a Facebook business page can feel like trying to assemble a piece of IKEA furniture – you know it's supposed to be simple, but somehow it's not.
Well, consider this guide your friendly, easy-to-understand instruction manual. No allen wrench required. In this guide, we'll spill the beans on how to set up a Facebook business page that even your grandma could do it.
(Look, I'm just about crossing the 50-year-old threshold myself. If I could do it, so could you! –Renzie)
Taking the leap to set up a Facebook page for your small business isn't just about ticking a box in your digital marketing checklist. It's about creating a dynamic platform where your brand can truly come alive. You can engage directly with your customers, answer their queries, share your latest products or services, and even get real-time feedback. It's not just about being online; it's about being accessible, responsive, and present in your customers' digital world.
For many small business owners, the struggle to establish a robust online presence is real. In fact, a surprising 28% of small businesses don't even have a website, leading to a ton of missed opportunities, especially now that everyone– including your market– is online looking for solutions to their problems.
Social media plays a huge role in closing this gap somehow, as an estimated 4.9 billion people use social media worldwide in 2023.
And by far the world's largest social media platform, Facebook, with its 2.93 billion monthly active users, offers an unparalleled opportunity for businesses to reach a global audience.
From promoting products and services to engaging directly with customers, Facebook serves as a versatile platform for businesses to expand their reach and enhance their brand visibility.
Therefore, understanding how to set up a Facebook page effectively is crucial for any small business owner in the digital age.
When you set up a Facebook page for your small business, remember to create a comprehensive profile, then customize it to reflect your brand, post engaging content consistently, and leverage Facebook's business tools to promote your products and services effectively.
Setting up a Facebook page for your business is a crucial step in establishing an online presence. It is certainly a game-changer for small businesses, offering a free platform to connect with customers, promote products, and even drive sales.
Actually, I'd like to think of setting up a Facebook page like learning to ride a bike. It might be a bit wobbly at first, but with a little practice and a few scraped knees, you'll be cruising down the social media highway in no time.
In this guide, we'll demystify how to set up a Facebook page for your small business, providing you with a step-by-step process and best practices to make the most of your Facebook presence.
Hang On. Do I Really Need a Facebook Page For My Business?
As we've mentioned, just by being the biggest social media platform around (in terms of monthly active users), Facebook has a massive audience that your business could potentially reach.
There's a good chance that your target customers (and other folks like them) are already on Facebook.
But, is it really necessary to have a Facebook page for your business?
(Unless your business strategy involves smoke signals and carrier pigeons, I'd say yes.)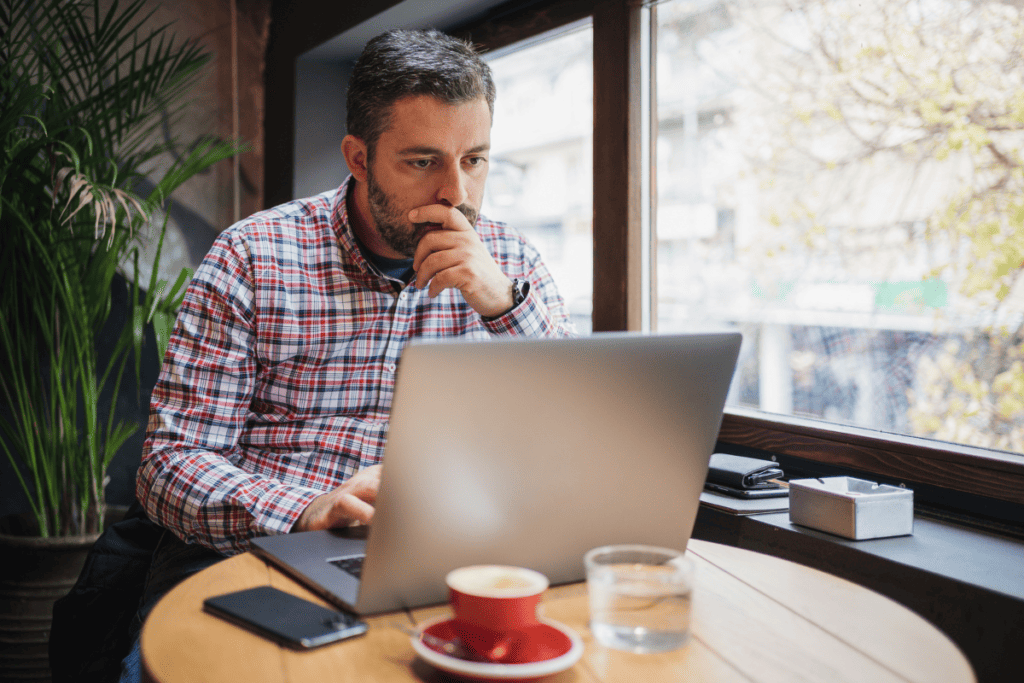 Are you questioning the necessity of a Facebook page for your business? In the digital age, having a Facebook business page is no longer a 'nice to have'—it's a crucial tool for connecting with customers, building your brand, and driving growth.
Businesses Should Have a Facebook Page– Here's Why
Facebook is not just a social media platform; it's a powerful marketing tool. A staggering 57% of small-business owners on Facebook said the platform has allowed them to expand their business in some way.
It provides businesses with a platform to establish an online presence, connect with customers, and promote products or services.
Moreover, Facebook's business tools, such as Facebook Insights, can provide valuable data about your audience, helping you make informed decisions about your marketing strategy.
But Wouldn't My Personal Facebook Page Be Enough?
While it might be tempting to use your personal Facebook profile for your business, it's not the best strategy.
A personal profile and a business page serve different purposes and have different features. A business page allows you to run ads, gain insights about your audience, and provides a professional appearance. 
On the other hand, a personal profile is best for personal interactions and lacks the professional features that a business page offers.
Couldn't I Just Stick to Using Instagram or TikTok?
While Instagram and TikTok are popular social media platforms, they serve different demographics and have different features compared to Facebook.
For instance, Instagram is great for visual content, while TikTok is popular for short, creative videos. However, Facebook offers a more diverse demographic and a wider range of features, making it a more versatile platform for businesses.
Therefore, while it's beneficial to have a presence on multiple platforms, a Facebook business page is a must-have for any business.
(Think of it this way: Instagram and TikTok are like the flashy sports cars of social media – sleek, fast, and eye-catching. But Facebook? It's your trusty minivan. It may not be as flashy, but it's versatile and comfortable. Plus, it's got room for everyone!)
OK. Let's Go Create That Facebook Page
Did you know that as of 2023, over 260 million new interactions pass through Facebook Messenger, indicating that more businesses are beginning to understand the importance of having a Facebook page?
If you're ready to join them, here's a step-by-step guide on how to set up a Facebook page for your business.
Step 1: Start the Creation Process
To start creating your Facebook business page, click on the plus icon located at the top right corner of your Facebook homepage. From the dropdown menu, select 'Page'.
Step 2: Enter Page Details
You'll then be prompted to enter the name of your page. This should ideally be the name of your business. Next, choose a category that best describes your business. This could be anything from 'Local Business' to 'Brand' or 'Public Figure'.
Step 3: Write a Brief Description
Next, you'll need to write a brief description of your page. This should succinctly explain what your business does and what customers can expect from your page.
Step 4: Add Profile and Cover Images
Your profile image and cover photo are the first things people will see when they visit your page, so make sure they're high quality and represent your business well. Your profile image will appear next to your business name in search results, while your cover photo is the large image at the top of your page.
Step 5: Save Your Changes
Once you've entered all the necessary information and added your images, click 'Save' to create your page. Congratulations, you've just created your Facebook business page!
Remember, creating your page is just the first step. To make the most of your Facebook business page, you'll need to regularly post engaging content, interact with your followers, and use Facebook's business tools to track your performance and reach your marketing goals.
(Much like going to the gym, just signing up isn't enough – you've got to put in the work! It'll take commitment and dedication, perhaps a few protein shakes and energy drinks. You get the picture.)
Let's Customize Your Facebook Business Page A Bit More
Did you know that consistent branding across all platforms can increase revenue by up to 23%?
Once you've created your Facebook business page, it's time to customize it to reflect your brand and make it stand out. Here's how:
Consistent Branding
Your Facebook business page should be an extension of your brand. Use your logo as the profile picture and choose a cover photo that represents your business well. Consistency in branding not only helps in recognition but also builds trust with your audience.
Utilize Facebook Messenger
Facebook Messenger is not just for personal chats. In fact, businesses that use Messenger for automated responses see a 3.5 times higher conversion rate than those who don't. It's a great tool for providing instant customer service and engaging with your audience.
Prioritize Your Tabs
Facebook allows you to adjust the order of tabs on your business page. This feature lets you prioritize what's important to your business. For example, if you're a restaurant, you might want to put your menu tab at the top.
Customize Notifications
Stay on top of your page's activity by customizing your notifications. You can set the default tab to show only your preferred notification categories, making it easier to manage your page. This way, you can quickly respond to customer inquiries, comments, or reviews.
Assign Roles to Team Members
If you have a team managing your Facebook business page, assigning different roles to team members is crucial. Each role comes with specific access and permissions, and only an admin can assign roles and change others' roles. This ensures that everyone has the access they need and helps prevent unauthorized changes to your page.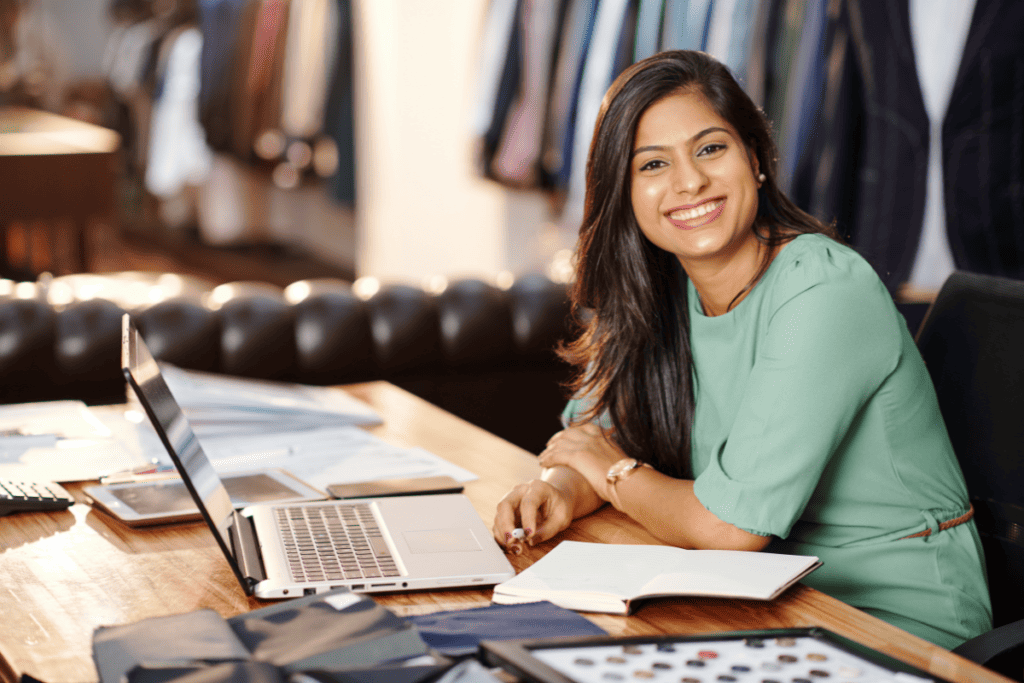 Unlocking the power of Facebook for your small business is more than just hitting 'create page.' It's about crafting a digital space that truly mirrors your brand, engaging your audience with compelling content, and harnessing Facebook's robust business tools to amplify your reach. Dive into our comprehensive guide on how to set up a Facebook page and discover how to turn this social media giant into your business's new best friend.
Remember, a well-managed Facebook page can be a powerful tool for growing your business.
See, you gotta think of your Facebook page as your business's online living room: you want it to be comfortable, inviting, and not smell like your old gym socks. So, clean up, decorate, and get that virtual coffee brewing.
So, customize your Facebook business page to create a more engaging and user-friendly experience for your audience.
Tips for Effective Facebook Page Design
Designing your Facebook Business Page is a crucial step in setting up your online presence. It's not just about having a page; it's about creating a space that truly represents your brand and engages your audience.
Setting up your Facebook page is like hosting a party. You wouldn't invite guests over without tidying up and laying out some snacks, right? So, make sure your page is inviting and offers something tasty (or valuable) for your visitors.
Branding Your Page.
Your Facebook Business Page should be a visual representation of your brand. Start by uploading a profile picture and a cover photo. Your profile picture could be your logo or a professional headshot, something that is recognizable and memorable.
Your cover photo, on the other hand, is like a billboard for your business. Use it to display new products, highlight promotions, or convey the essence of your brand.
Remember to use Facebook's recommended image sizes and specifications for the best results:
The recommended size for the profile picture is 180×180 pixels.
The cover photo should be 820 pixels wide by 312 pixels tall on desktops and 640 pixels wide by 360 pixels tall on smartphones.
Consistency is key when it comes to branding. Ensure that all your images follow a consistent style and color scheme that aligns with your brand identity.
Customizing Your Username
Custom usernames allow businesses to promote their presence on Facebook by providing a short, easy-to-remember URL.
Your username should be straightforward so that it can be easily shared across social platforms and featured in your marketing materials.
Images for Your Facebook Business Page
Images play a crucial role in the overall look and feel of your Facebook Business Page. They not only make your page visually appealing but also help in establishing your brand identity.
Besides the cover photo and business logo, you may need other images to enhance your posts, ads, or events. These images should be high-quality and relevant to the content.
They can include product photos, team photos, behind-the-scenes shots, infographics, or any other visuals that can engage your audience and convey your brand message.
Adding a Call to Action
What do you want your engaged visitor to do? Schedule an appointment? Visit your website? Give you a call? Facebook allows you to add a call-to-action (CTA) button to your page.
Choose a CTA that aligns with your business goals and can be easily edited later if needed.
Publishing Content
Publishing engaging content is key to connecting with your audience. Share expertise that matches your audience's needs and interests in the form of photos, videos, graphics, stories, or links to external content.
Keep in mind that your Facebook Business Page is an extension of your brand. Make sure it's designed in a way that not only attracts but also engages your audience.
Remember, people turn to Facebook for information, inspiration, and advice, so make sure your posts provide value. No one ever said, 'Man, I wish this business page had more sales pitches and fewer helpful tips!'
Promoting Your Business's Facebook Page
Now that you've set up and customized your Facebook business page, it's time to get the word out and start engaging with your audience. Here's how:
Regularly Post Engaging and Relevant Content
Consistency is key when it comes to social media marketing. Regularly posting engaging and relevant content not only keeps your audience informed but also helps to increase your visibility and reach on the platform.
According to a study by CoSchedule, the optimal posting frequency for a business on Facebook is 3-10 times a week.
Utilize Facebook Live and Facebook Stories
Facebook Live and Facebook Stories are powerful tools for businesses. They allow you to connect with your audience in real time and provide a more personal and interactive experience. In fact, live videos on Facebook are watched three times longer than traditional videos.
Build an Online Community
Creating a Facebook Group for your business can help you build a community around your brand. It's a space where you can engage with your most loyal customers, get their feedback, and provide exclusive offers or content.
According to Buffer, creating a community with your followers is a top priority for small businesses and a Facebook Group is the perfect medium to better connect with your core customers.
Set Up a Facebook Shop
If you're selling products, setting up a Facebook Shop can be a game-changer. It allows customers to browse and buy products directly from your Facebook page. Plus, it's free and simple to set up.
Collaborate with Other Businesses on Facebook
Collaborating with other businesses on Facebook can help you reach a wider audience. This could be through joint promotions, contests, or even Facebook Live events. 
Collaborations can also lead to increased employment, the development of employees' skills and knowledge, and the encouragement of staff motivation.
Remember, promoting your Facebook business page isn't just about getting more likes and followers. It's about building a community, engaging with your audience, and ultimately, driving more business.
(Who needs a billboard on a highway when you can have a Facebook page in everyone's pocket, am I right?)
Best Practices for Facebook Business Pages in 2023
In the ever-evolving landscape of social media, staying up-to-date with the best practices for your Facebook business page is crucial.
As we navigate through 2023, it's important to understand how to effectively use this platform to connect with your audience, boost your brand's visibility, and ultimately, drive your business growth.
From verifying your page to leveraging Facebook Insights, let's delve into the key strategies that can help you optimize your Facebook business page this year.
1. Verify Your Facebook Business Page
Did you know that a verified Facebook business page can increase its credibility and visibility on the platform?
According to a study, verified pages appear more frequently in suggested pages, increasing their chances of gaining more followers.
Verification is a simple process that involves confirming your business's legitimacy with Facebook. It adds a badge next to your business's name, which can increase trust and credibility with your audience.
It also improves your page's visibility in search results, making it easier for potential customers to find you.
2. Post Regular Updates
Consistency is key when it comes to managing your Facebook business page. A study found that pages that post regularly have a higher engagement rate.
Regular updates keep your audience informed and engaged with your brand. It also signals to Facebook's algorithm that your page is active, which can improve your visibility in your followers' news feeds.
3. Encourage and Respond to Comments
Engagement is a two-way street. Encourage your followers to comment on your posts and make sure to respond quickly.
A study found that 42% of consumers expect a response within 60 minutes. Quick responses can improve customer satisfaction and foster a sense of community around your brand.
4. Leverage Other Social Media Platforms
Don't limit your online presence to Facebook. Cross-promoting your Facebook page on other social media platforms can help you reach a wider audience.
A study found that 73% of adults in the U.S. use more than one social media platform. Promoting your Facebook page on other platforms allows you to tap into a larger pool of potential customers.
5. Use High-Quality Images and Videos
Visual content is crucial for engagement on Facebook. Posts with images or videos receive more than twice the amount of engagement than posts without. High-quality visuals can grab your audience's attention and encourage them to engage with your content.
6. Utilize Facebook Insights
Facebook Insights is a powerful tool that provides valuable data about your page's performance. It can help you understand how users are interacting with your page and what content resonates with them the most6. Use this data to refine your content strategy and improve your page's performance.
7. Promote Your Page
Promoting your page can help increase its visibility and reach. There are various ways to do this, from boosting posts to running targeted ad campaigns.
Boosted posts are more likely to appear in your audience's News Feed, increasing their chances of seeing and interacting with your content.
By following these best practices, you can optimize your Facebook business page and make the most out of this powerful marketing tool.
With these best practices, you'll be running your Facebook business page so smoothly, you might just start getting friend requests from other businesses.
A Final Word on Setting Up (and Promoting) a Facebook Page For Business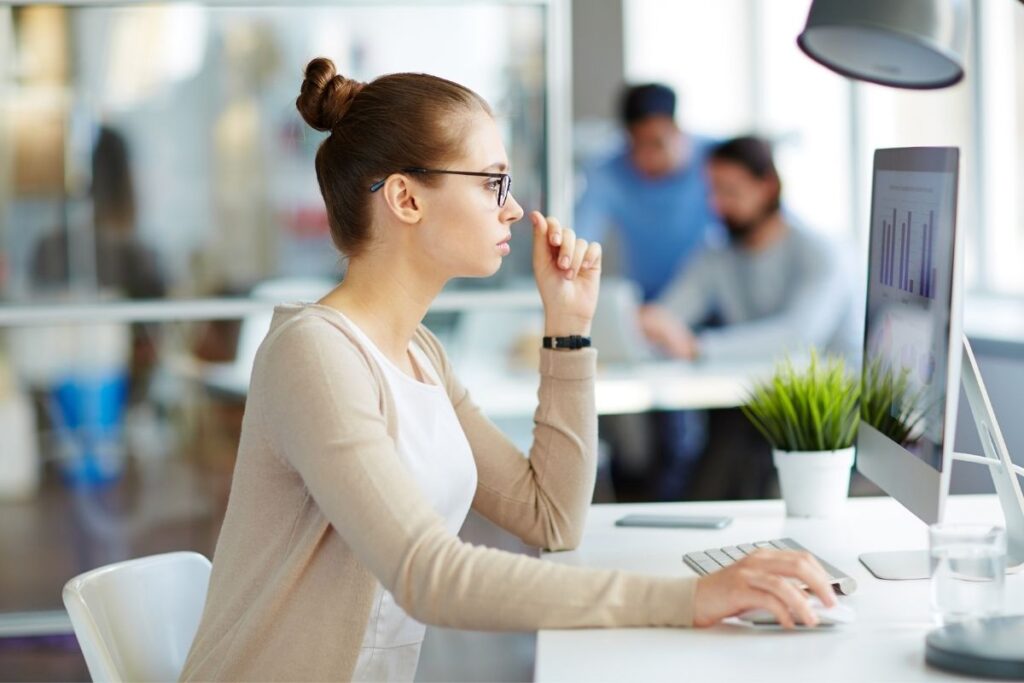 Unlocking the potential of a Facebook business page is much like mastering a recipe – it requires the right ingredients in the right proportions. A comprehensive profile sets the foundation, regular engagement adds the flavor, and leveraging Facebook's business tools brings it all together, catalyzing growth. It's not just about being present on the platform; it's about creating a dynamic space that resonates with your audience and drives your business forward.
Now that you're equipped with the knowledge and strategies to set up and optimize your Facebook business page, it's time to put these into action.
So go right ahead and implement these best practices and watch your Facebook business page flourish. Just remember us when you're famous!
Remember, your Facebook business page is more than just a platform for promoting your products or services. It's a space to connect with your audience, build relationships, and foster a community around your brand. As you navigate through 2023, keep these best practices in mind and continually adapt to the changing landscape of social media.
And finally, remember this: Social media is a powerful tool, but it's the authentic connections and conversations that truly drive a business forward.
So, as you set up and optimize your Facebook page, don't lose sight of the people behind the likes, comments, and shares.
After all, at the heart of every successful business is a community of loyal customers. Keep them at the forefront; you're already on the path to success.